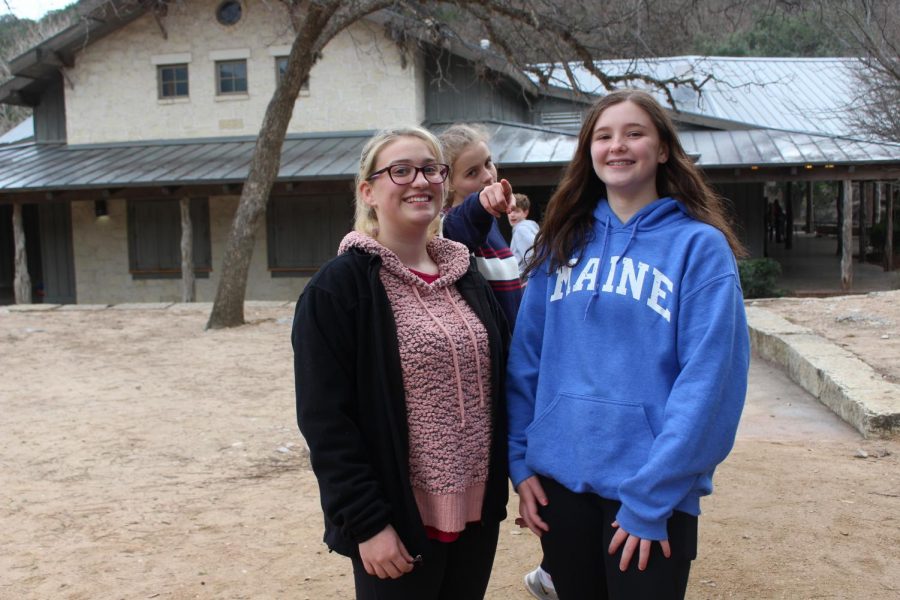 Photo Credit: O. Henry Photojournalism class
Once O.Henry students reach 7th and 8th grade, they have the opportunity to apply for H.E.B. Camp where they can have a break from school and get to spend time with friends. On January 14th, students and teachers loaded buses to H.E.B. Camp in the Hill Country near Garner State Park.
Students and teachers got to do outdoor activities, like swim, kayak, hike, canoe, and fish. They also participated in competitions, like boat racing and Name That Tune. Campers were allowed to bring their phones.  However, they did not have service since they were in the bottom of a canyon. Sophie E., an 8th grader who attended the camp , said, "I liked hiking because we got to hang out in nature, and when we got to the top of the canyon, we got service, so we could call our parents and stuff."  
"It gives you a chance to really take a break from keeping up with all that stuff and a lot of students said they liked it, too," explained Ms. Hibbard, 6th grade science teacher.