Teachers conquer students in 6th grade staff vs. student basketball game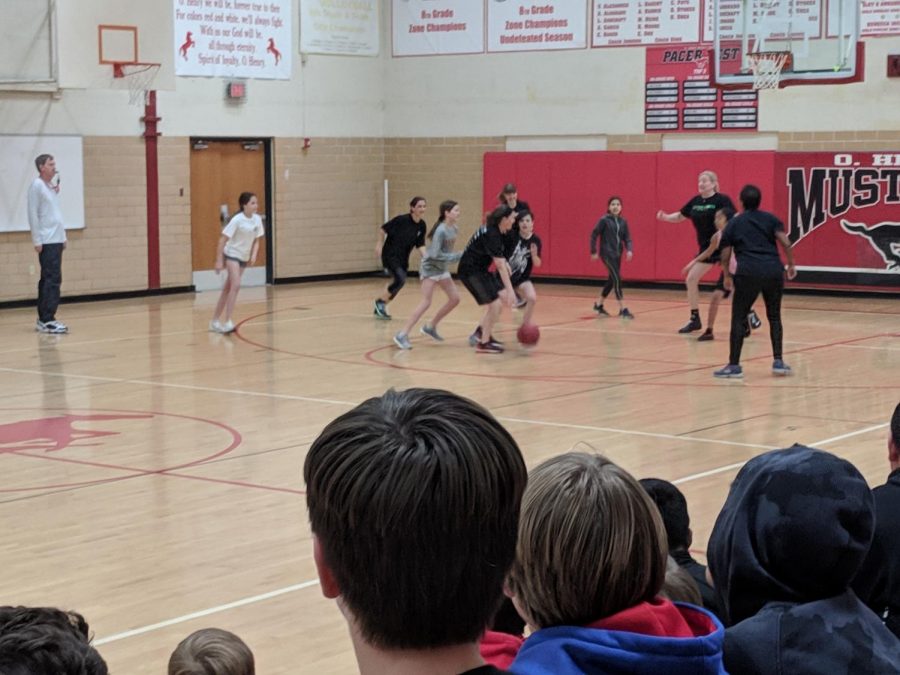 Max D., Reporter
April 8, 2019
The P.E. coaches picked who they thought were the best students at basketball in 6th grade. Then, on March 15th, they all got together and attempted to beat the teachers in the annual faculty vs. students basketball game.  The game was a fundraiser for the O.Henry Mustang Club, specifically for equipment and uniforms.
In the first quarter, it was all boys playing. In the second quarter, it was only girls. Then they repeated that for six quarters. O.Henry student Winn Smith started off the game right with a two point shot. Out of the students, Kelly Murphy got the most points with one three-pointer and a two-pointer, while Mr. Wolfe was the MVP of the staff team with 11 points which was the most of anyone. However, O. Henry librarian Ms. Cross said, "I think Ms. Shellhorn was the best on the team because she was always scrappy to get the ball."
 The students cheered on their fellow students while booing the teachers. But the staff dominated the students 46-26. "I thought the teachers would go easy on us. But, they just went all out," said Emmett M., one of the student players.  Maybe next year, students.