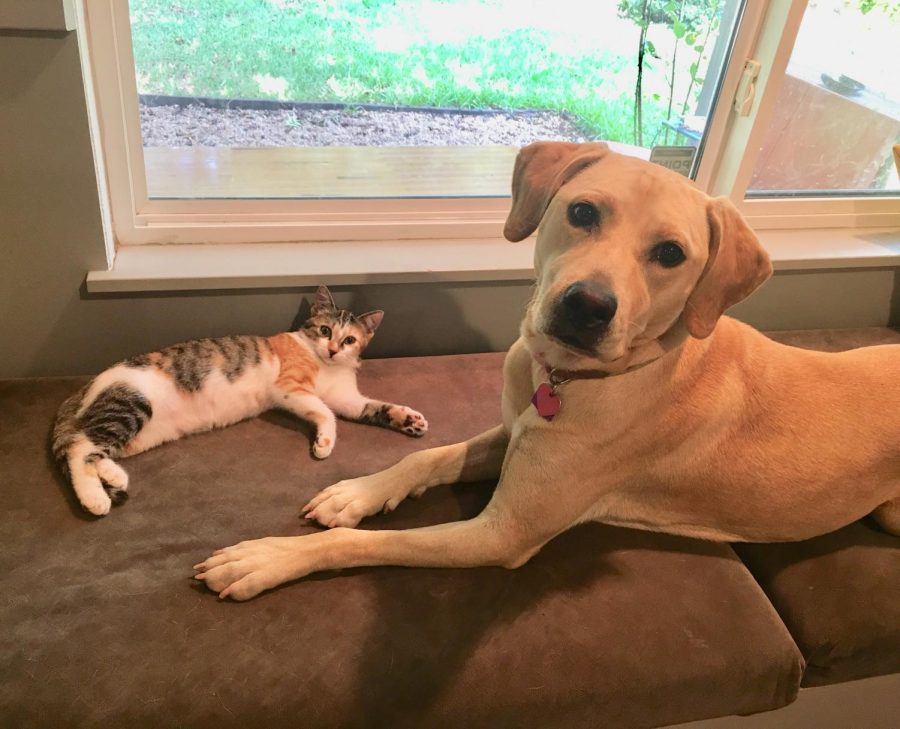 Photo provided by Coach Kobs
October 2019 – On October 3rd, O.Henry gym teacher Coach Kobs sat down for an interview and talked about her life outside of the gym. She answered questions about her kids, her pets, and all of her favorite things. Now let's see what happens when this teacher is not at school.
Q:  Do you have any pets? 
A:  Yes, I have two pets. I have a yellow lab rescue dog. I also have a four month old kitten who I have named Diablita which means little devil because she is very cute but she very ornery. Also, I foster dogs for a rescue group, so I have dogs coming in and out of my house pretty frequently.
 Q:  Do you have any children. If so, what grade are they in? 
A:  I have two children. My daughter is in second grade, and she goes to Mathews Elementary. My son is in kindergarten. He also goes to Mathews Elementary, and someday they will go to O.Henry.
Q: What's your favorite restaurant, and what do you get there?
A: It's probably Zuniga. It's a sushi place, and I like the heart attack roll. It has jalapeno peppers, and it is very spicy.
Q: What was your favorite subject when you were in middle school?
A: My favorite subject was P.E.  Shocker!
Q: What's your favorite sport?  
A: My favorite sports are basketball and soccer, and I used to play ultimate frisbee, in college. So, those three are my favorite.