Review: High School Musical 2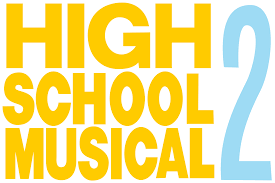 May 2020 – High School Musical is a series with three movies. It is about the high school experience of the East High Wildcats. I watched High School Musical 2 and reviewed it. The main characters in High School Musical 2 are Troy Bulton, Gabriella Montez, Sharpay Evans, Ryan Evans, Chad Danforth, and more of their friends. It is summer and they are all working at a country club.
This movie is a Disney classic and has a lot of fans. I must say that I am a fan now! This movie is very fun and exciting. Something is always happening and it never gets boring. They all get in fights, but at the end they get over it and stick together. 
Sharpay Evans is the mean girl. She is jealous of Troy and Gabriella because they are dating, and for most of the movie she is trying to break them up by sabotaging them in many different ways. At the end of the movie she kind of takes a step back and just enjoys her time. I liked that because I think it is good to have her character change. Also, I did not like her being mean.
The last thing that got me hooked was the catchy songs! Now every time the movie would start getting just a tiny bit boring, they would  burst into song. The movie didn't have too many songs to where it gets annoying, but they had the perfect amount. They would also sometimes have dances with the songs. I love musicals and I think they did a great job with all of the singing and dancing.